Randy Hager, PLHMP, NCC, BCC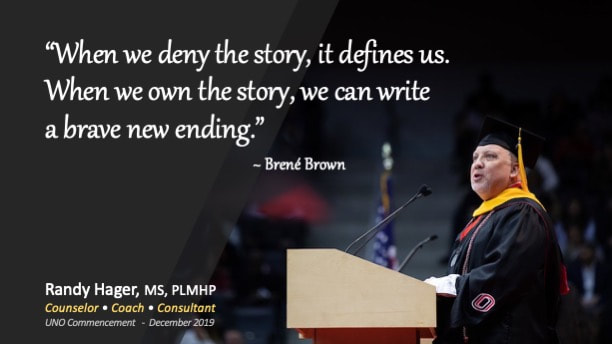 Randy Hager, PLMHP, is a National Certified Counselor (NCC) and a Board Certified Life Coach (BCLC). Randy holds a Bachelor's degree in psychology and a Master's degree in clinical mental health. Additionally, Randy is trained to provide counseling, coaching, and consulting services through Telehealth (video/online).
Randy served as Chairperson on the Nebraska Counseling Association Board of the NAGLBTIC division (resources for working with LGBT clients) for 2 years and served as a crisis counselor for 2 years on a national crisis line. Randy has worked with sex offenders in Douglas County Corrections as well as those who have been victims of abuse and assault. He has been a guest speaker for various classes, conferences, and events and served as clinic coordinator at UNO's Community Counseling Clinic. Randy brings a calm, relaxed environment when working with clients.
Randy is trained in Eye Movement Desensitization and Reprocessing (EMDR) Therapy and Brainspotting techniques. He specializes in working with Anxiety, Depression, and/or Trauma related diagnoses. Randy believes in the importance of work life balance and would love to teach that to his clients. He works collaboratively with clients to empower them to make positive changes in their lives, so they can reach their greatest potential and uncover their authentic and true selves.
Randy accepts most insurance. Whether you are struggling with mental health issues, your identity, or just need someone to talk to, Randy is ready to help you meet your goals.